Out of Town Patients
With a central US location that allows much of the country to reach Indianapolis by air in less than a few hours, plastic surgeon Dr. Barry Eppley often provides care for patients from many parts across the United States to around the world. In fact, the vast majority of our patients travel to us for surgery. If you live outside the Indianapolis area and are interested in scheduling a consultation, it would be our pleasure to assist you with all aspects of your trip – from the initial phone conference to your return home following surgery. Please visit this link to provide the basic information necessary to reserve your virtual consultation.
If you are traveling for an in-depth consultation or for plastic surgery, you will arrive at the award-winning Indianapolis International (Weir Cook) Airport (IND). Car service is available curb-side, and rental cars are also located in the attached garage. Both Uber and Lyft are excellent options for transportation in the area. Our Carmel location is a 35-minute drive from the airport There is direct parking just outside the front door of our office and surgery center locations.
Our patients and their guests receive a corporate discount rate at several local hotels. The following are recommended by our practice and are located within a few minutes of the surgery center:
Renaissance Indianapolis North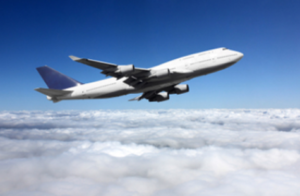 If you prefer truly unique and elegant accommodation, The Ironworks Hotel is a boutique hotel a short 10 minutes from our office and offers an outstanding level of luxury close to shopping, dining and other attractions.
Dr. Eppley and his staff will assist you and your family member or caregiver with the details regarding recovery in a hotel setting, your immediate follow-up appointment and the timeline for a safe return to your home. Our staff has tremendous experience in dealing with traveling patient from all corners of the globe from Australia to Finland and everywhere in between.Out of